Bands: Clowns – The Gotobeds
Date: 14/11/19
Location: Hafenklang (Hamburg)
Promoter: Puschen
The Australian Hardcore-Punk band Clowns are on their EU/UK tour right now and I visited their show on the 14th of November at the Hafenklang (Hamburg). The Hafenklang is a small and cozy club, which is a good, if not the best location for Metal, Punk, Rock and Electro concerts in Hamburg. I personally like Rock and Punk concerts in small clubs much more than in large halls, because the atmosphere is a lot more private and you can interact with the artist – as it was possible at this show.
The opening act was the American Punk band The Gotobeds. With a good mix of quieter and faster songs and a bottle of vodka they managed to get some people to move and swing.
As Clowns began to play, there was no stopping for the audience as usual. Within seconds, the mood in the room boiled up and the moshpit started. Everyone danced, jumped in the air, screamed and moved powerfully. Beside some stage divers there was also a small wall of death in which I got an elbow against the head, but ok that can always happen if you jump around in a club while having drunk a few beers too much. Stevie Williams (vocals) often held the microphone into the face of the fans to sing or he invited the audience to come closer to sing together, so small groups formed around him. It is such a great feeling to sing arm-in-arm together with the vocalist and other fans. That's exactly what I mean by the special atmosphere in small clubs. After the band talked about playing in the UK tomorrow, the topic >>Brexit<< quickly came up and Hanny J (bass/vocals) took the occasion and talked about her favorite meal breakfast. The audience answered with their raised fists and shouted breakfast. The show was an awesome party and I had a lot of fun there, it was definitely one of the best concerts I have ever attended so far.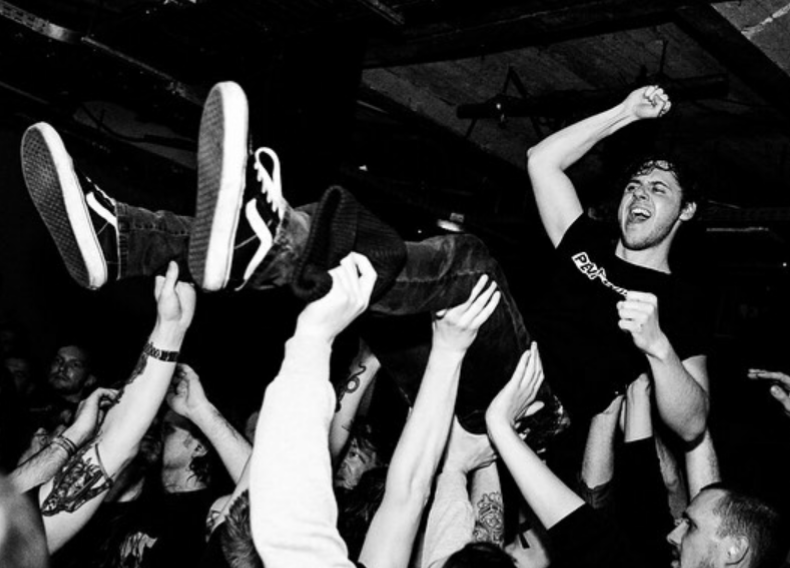 If you want to know a bit more about the songs from the new album Nature/Nurture, check out my first review on Clowns here.