| | |
| --- | --- |
| Bands: | Cult of Luna, GGGOLDDD, Slow Crush |
| Date: | 23th of October 2023 |
| Location: | Komplex 457, Zürich (CH) |
| Promoter: | Mainland Music |
| Photos: | Patrik Transcended |
When I talk about the best albums that ever existed to me, Mariner by Cult of Luna & Julie Christmas is very far in the forefront. An absolute eye opener for me that still holds an important place in my musical heart. Unfortunately, I was never able to visit a concert of the band, on the one hand because I'm stuck in the "Hinterland" as far as concerts are concerned (except for the Vaudeville in Lindau) and on the other hand there was never enough time. Until now!
After a relaxed drive to Zürich, apart from the last stretch through the Zurich construction site labyrinth in rush hour traffic, I arrived at Komplex 457, a club near the Letzigrund Stadium, which I immediately liked and which, with a neighbouring 24h car park, offers enough parking space.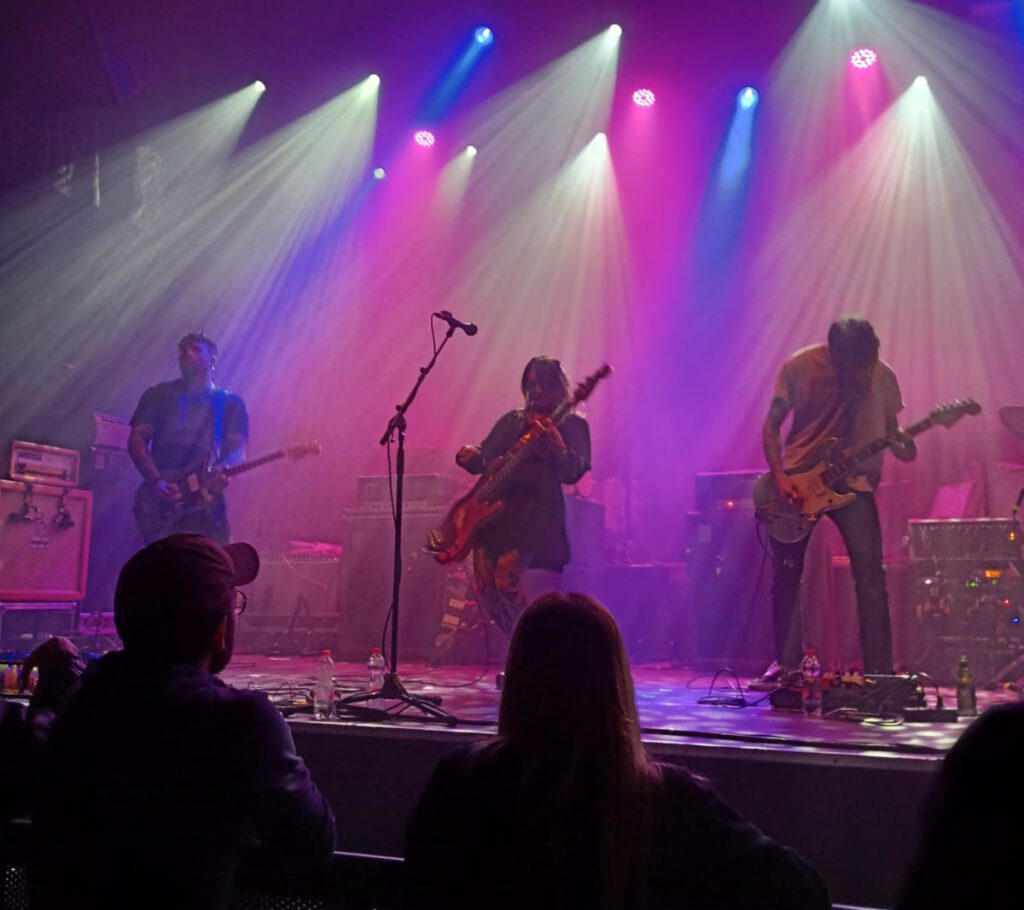 The evening was opened by Slow Crush from Belgium, who Thomas also saw last year at a Deafheaven concert. I have to admit that I came across the band for the first time, but was hooked relatively quickly. On the one hand, emotional shoegaze with the perfect mix of dreaminess for me, only to have heavier structures smashed into my ears with the very next song. The band started with the song "Aid and Bet", which was a hint for the rest of the evening. Later songs like "Tremble" and "Swoon" conquered my Post-Rock heart and I started to ask myself why I had missed this band so far. The last song "Glow", which reminded me of all the punk rock songs from my youth, proved that the four can also play in harder genres. Slow Crush was a discovery for me that I will definitely not let go so quickly.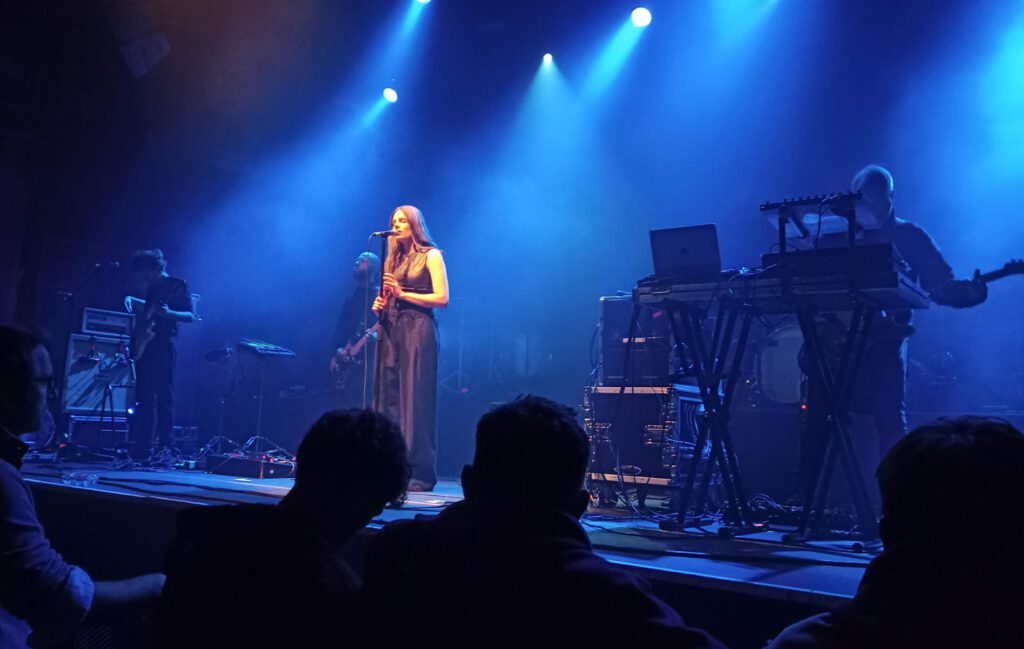 GGGOLDDD came on stage second. It's a bit difficult for me to find a suitable description for the performance. Milena Eva's voice is wonderful and is wonderfully supported by the dark ambient sound, which is given a further boost by the drums. The very personal lyrics gave me goosebumps from time to time considering how emotional and painful they are, due to the sexual violence she experienced and dealt with on her last album This Shame Should Not Be Mine. This tangible vulnerability impressed me immensely. That's why I don't want to make specific song references, as the whole performance stood for itself.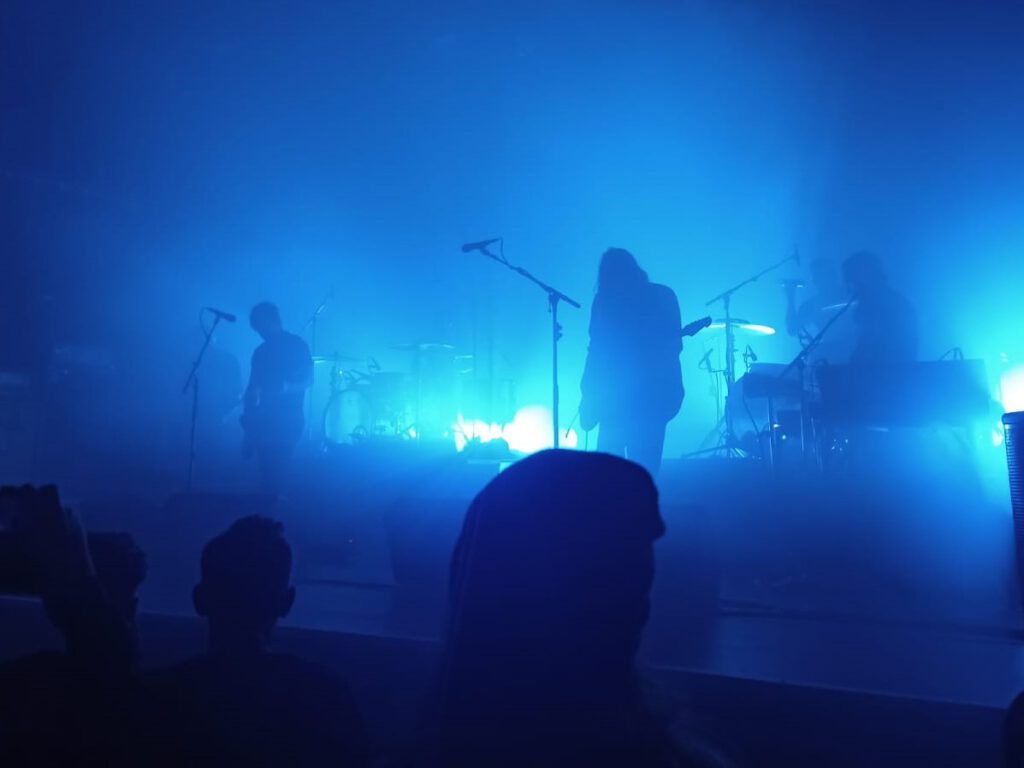 Last but not least Cult of Luna, the main act of the evening, entered the stage and it was exactly as I imagined it from one of the best Post-Metal bands. Incredibly atmospheric with a light show and fog throughout the entire show that lasted just over an hour. "Cold Burn" instantly got me into my typical drop into music mode. "I: The Weapon" really got me into it, not only were the guitar strings pounded hard, but the drums really got going. This was also supported by the strong stage presence of Johannes Persson, who kept walking around the stage in slow steps to the songs. The gig was perfectly concluded with "Blood Upon Stone" and towards the end of the song you wished that you could repeat the last riffs again and again so as not to be torn out of the music.
In the end, I simply have to say that it's been a long time since I've been to a concert of such high quality that I fully enjoyed. Often there is a band or artist that you can't really relate to. But not here. Not only did I finally get to experience the power of Cult of Luna live, but I also found a band in Slow Crush that really hit the spot with me, and GGGOLDDD who, despite their lyrical weight, hit a musical sweet spot for me that I won't be missing any time soon. And both were able to prepare me wonderfully for the Cult of Luna gig. I highly recommend all three bands, don't miss them if they are in your area and you wanted to see shoegaze (Slow Crush), darkwave (GGGOLDDD) or one of the best post-metal bands (Cult of Luna).
Setlists:
Slow Crush:
Aid and Abet
Drift
Tremble
Aurora
Swoon
Reve
Hush
Glow
GGGOLDDD:
He Is Not (PTSD Version)
Silence
Spring
I Won't Let You Down
It's Over
Old Habits (PTSD Version)
I Let My Hair Grow
Notes On How To Trust
On You
Cult of Luna:
Beyond II (from Tape)
Cold Burn
Nightwalkers
The Silver Arc
I: The Weapon
Lights on the Hill
Finland
Beyond I
Blood Upon Stone
[bandcamp width=100% height=120 album=2020879716 size=large bgcol=ffffff linkcol=0687f5 tracklist=false artwork=small]
[bandcamp video=4047296887 width=560 height=435 bgcol=ffffff linkcol=0687f5]